Ports & container
Seaworthy and sturdily designe
Today, more than 90 % of goods transshipments worldwide are transported by sea. Energy and data transmission systems that are customised for the technical tasks to be performed play a key role in ensuring the efficiency of port and container terminals.  Dependable and low-maintenance electrical power  supply components are therefore critically important when  it comes to ensuring smooth operation and minimizing  downtimes.
Cable reels and slip ring bodies by Hartmann & König are powerful and robust in equal measure. This makes them ideal for long-term use under the most diverse climatic conditions  in ports across the globe.
As a specialist in the development of intelligent  power supplies, Hartmann & König has been supplying  Mobile Harbour Cranes, RMG's and RTG's as well as STS and Intermodal Cranes with environmentally friendly energy for decades. For harbour and container terminals, we design motorised cable reels with high safety classes and optimum corrosion protection to withstand even the most extreme environmental conditions. For example, we use flanges and reel bodies made of hot-galvanised steel or stainless steel  as well as special paintings to maximise the service life  of these components even in aggressive sea weather  conditions. Hartmann & König meets the highest quality  standards – for satisfied customers worldwide.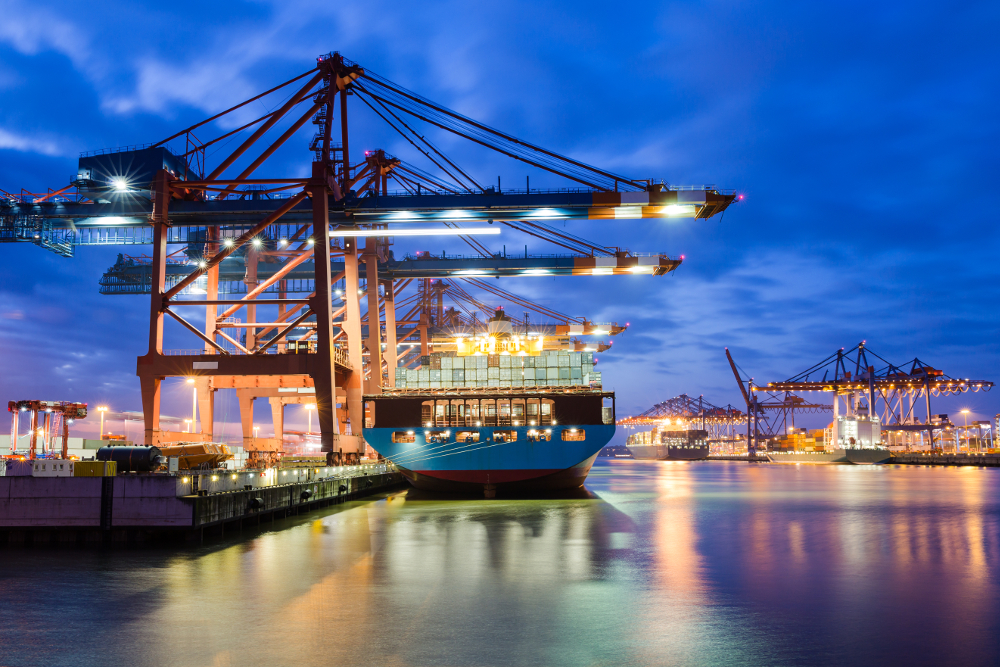 Our solutions for ports & container applications
STS
Hartmann & König Products
cylindrical and spiral winding motorised cable reels with magnetic coupling and frequency inverter drive
slip ring bodies
roller payout guides
cable guides
centre feed funne
Requirements
high dynamics
high protecting class
high surface protection
for medium voltage cables with control conductor or light wave conductor 
Mobile Harbour Cranes
Hartmann & König Products
motorised cable reels with magnetic coupling
hydraulic driven cable reels
slip ring bodies
comprehensive range of accessorie
Requirements
high protecting class
high surface protection
energy supply for horizontal flexibility of cranes
RMG / RTG / Intermodal Cranes
Hartmann & König Products
motorised cable reels with magnetic coupling and frequency inverter drives (constant)
slip ring bodies
roller payout guides
centre feed funnel
Requirements
high dynamics
high protecting class
high surface protection
medium distances
for medium voltage cables
electrification of RTG's
Deck Cranes
Hartmann & König Products
cylindrical winding motorised cable reels
most required drive unit: turbo coupling
slip ring bodies
rope reels to stabilize the rotary and slewing movements of grabs and spreaders
deflection and guide pulleys
Requirements
aggressive salt water environment
high protecting class
high surface protection